To view the School Travel Plan (updated September 2017) – Click Here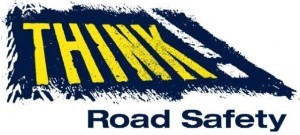 Advice regarding parking near to our School.
(This section also relates to dropping off / collection of children as well as parking).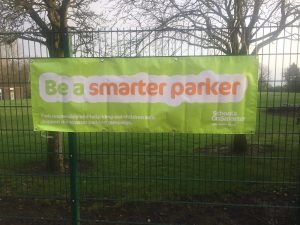 Please check out these short animation videos which are useful to remind everyone of the roadside dangers.
Could you walk to School?
The map below shows the areas of Heddon which are only 5 minutes walk from the school. (Please click the map to get a clearer view)
By walking to school you will improve your child's health through exercise, reduce pollution, reduce the problems with parking and save money on petrol / diesel.
By cycling / scooting to school you could get here even quicker!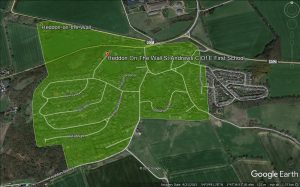 Map supplied by Northumberland County Council.
School Car Park – There is a small car park at the main entrance to the School. There are two clearly marked accessible parking bays which are for the use of Blue Badge Holders only.
Other parking in the car park is in the marked bays only. Please do not park on the hatching or double yellow lines as this causes a danger to the children and other drivers accessing the car park.
It would reduce the risk to road users if the following could be observed.
Please do not park –
Within the zigzags at the School entrance (or even stop there).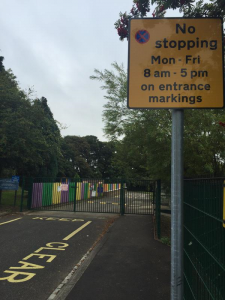 On a pavement.
Across driveways.
On both sides of Trajan walk close to the School.
If you are going to park in that street, please ensure you are parking in the direction of the exit before Children enter /leave the premises or wait until the street is clear of all pedestrians.
There are no restrictions upon parking in the area (with the exceptions of the zig zags mentioned above) but drivers may find it beneficial to all if they do not to park on road where it widens out near to the School gates this then allows drivers to turn their vehicles around easier.
Parking on Hexham road (beside the Old Post Office) has raised concerns in the past as the park entrance is on the brow of a hill, we have also been informed that Children are getting in /out of cars on the roadside.
If you could walk to School that would be even better.
Our geographical location & catchment area attracts children from outside Heddon  village.(School buses are available for some) see catchment area. Click here
The safety of the Children must remain paramount, they are all very young and will be excited as they go to or from School so may not be so aware of their surroundings as they usually are.
Parents can you please pass this message onto anyone who may pick your Children up on your behalf.
Could you car share ?
We acknowledge that cars only stop for a short period of time to drop children off / collect them and we are aware that some people may have disabilities or reduced mobility and need to be close to the School.
Also some Children (or those escorting them) may have conditions such as  asthma that could be aggravated by weather conditions or other factors, and also frequently younger siblings have to be taken out of cars whilst the an older one is  being taken into School, but we ask to allow a free flow of traffic and to prevent any possible inconvenience to our neighbours your vehicle is removed as soon as practicable.
Engine Idling – Everyone is aware of the air pollution caused by car engines. If you are dropping of your child or even just waiting for a short period please could you turn off your car engine to reduce pollution both around the School and the the village.
We are keen to work with parents and others to try and resolve this recurring issue.
Let's make everyone safe, and not sorry !!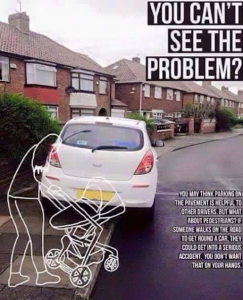 Street view – June 2016 

Speed limits are just that- The maximum speed! but at times the road conditions may dictate that for safety reasons you should travel at a lower speed.
Thank you
NOTES
Advice re visitors & deliveries to School – Click here 
Northumberland County Council Enforcement vehicle information (October 2015) – Click here
A letter from Northumbria Police (December 2016) Click here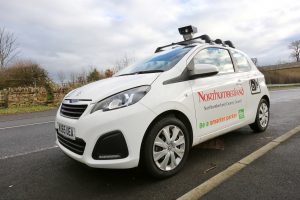 Northumberland County Council information – Click here
Northumbria Police information – Click here
Living Streets walk to School project – Click here
ROSPA advice – Click here
Events at our School may see more people wishing to visit- We provide details of these on the website – Click here 
Route planner – Helping to plan a journey- Click here
Lighting up times – Click here
Fluorescent clothing helps motorists see pedestrians during darker days.
What to do if you have concerns. 
The actions of motorists who may be visiting our School are their responsibility and if anyone has concerns they should report them appropriately, our staff are not able to provide details of visitors nor report matters on behalf of well intentioned third parties.
The School has been advised that parking enforcement officers will patrol the area, and we have been asked to recommend to anyone who has concerns about dangerous or careless driving, parking etc to contact the Police via telephone number 101.
Please encourage all friends and family to register for our regular newsletters so vital information such as this can be distributed easily.
You can follow our School on twitter @HeddonSchool and like us on facebook Heddon St Andrew's School