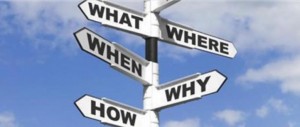 St Andrew's Heddon-on-the-Wall
Church of England Primary School
Trajan Walk
Heddon-on-the-Wall
Newcastle-upon-Tyne
Northumberland
NE15 0BJ
Telephone:
01661 853350
(Number options are given these can be pressed at anytime, 1-Pupils absence 2- Kitchen 3- Early years 0-office).
Email:
admin@heddon-school.co.uk
All Post should be directed to Mr A Wheatley (Head Teacher)
Our Office Manager
Mrs L Henderson.
Our Admin Assistant.
Mrs L Bower.
General enquiries should be directed to our admin team.
D f E No : 9293133
Social Media
Twitter    @HeddonSchool
Facebook  Click here
We use the above to send messages out. These can be read on this website via feeds without subscribing. (We do not respond to queries via these and respectfully request that none are posted).
Google plus       Click here
QR Readers located at the School entrances – Click here 
Check out our webpage – 'How we communicate with families'. –Click here
Visitors incl deliveries 
The pedestrian & vehicle access gates will be locked whilst the Children are outside the School building.
Please consider this whilst visiting the premises.
If you need to have access during these periods please contact a member of staff supervising the Children or telephone the office.
(There may be a delay in allowing access as their main concern must be the safety & wellbeing of the Children)
Check out our road safety page 'Cars & Children don't mix' – Click here
Premises security
All visitors must use the buzzer access system at the main entrance and await a member of staff meeting them at the door.
If access to the school is needed by them they will be asked to record their details in a register and will be issued with a pass that must be worn conspicuously and returned when leaving the premises.
Nursery Class have a separate entrance with a similar access control sytsem in operation.
Sales representatives– By appointment only.
People with access difficulties. Our site has access to the building via a ramp if you need specific support please contact the School office.
Parking:There are free on street parking spaces situated close to the School,but during the start & finish of a School day the area may become crowded creating obvious risks to Children & others.
Please consider walking to the School if practicable and also accessibility for our neighbours.
Gritting Plan: In the event of snow or ice access to the School will be gritted.
Please click here to see the Gritting Plan which identifies which areas will be gritted.
Note: Due to their size playgrounds will not be gritted.
Defibrillator We have one located within our School in addition to other first aid equipment.
Website accessibility.  We provide tools on this site to increase the size of the font, and also a translator facility.
This website is optimised for use with smart phones & tablets.
Our website policy can be viewed at the foot of this website, our website collects cookies – For additional information – Click here
If you require any information from the website as a paper copy we are happy to provide this free of charge. Please the School Office if you would like anything as a paper copy.
Certain documents are provided in PDF format, if you are unable to open them please download a free reader – Click here
Staff login
Website  –Click here
Blogs – Click here
Gov's Virtual office Click here