Mrs. Michelle Robson – Chair of Academy Committee (Parent Member)
Picture and bio to follow
Mr. Robin Brims (Ex-Officio (Foundation Member))
Picture and bio to follow
Mrs. Lynda Henderson (Foundation Member)
Bio to follow
Mr. Andrew Wheatley – Headteacher (Headteacher Member)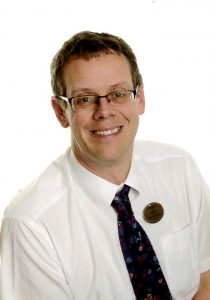 I have been Headteacher at the school since September 2009 and prior to that was Headteacher at Hawthorn Church of England First School in Ashington. As Headteacher I sit on all the Governor Committees providing support and advice. I am also the Local Authority Governor at my youngest daughter's school in North Tyneside. In my (limited!) spare time I enjoy spending time with my beautiful daughters, walking my dog on the wonderful beaches near my home and reading. As I see the School and Church having an essential partnership I attend and support St. Andrew's Church in Heddon as often as possible.    
Mrs. Hannah Abbott (Staff Member) currently on Maternity Leave
During this time Mrs. D. Bilclough will be the Staff Member on the Academy Committee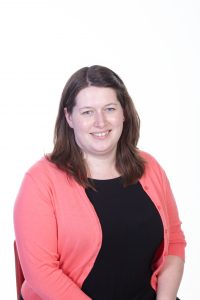 Bio to follow
Ms. Suzanne McFarlane  (Parent Member)
I have been a parent governor since May 2013, and have two children who attend St Andrews. Having grown up in Heddon, I also attended the school…an ever increasing number of years ago!  My career has been, for the most part,  in education management – with particular focus on finance, quality assurance, and project management – and I support the governing body on the Curriculum, and Finance and Premises committees.  In my spare time, I'll be out and about with my son and daughter or,  I'll be lost in a book in a quiet corner!
Mrs. Danielle Stanley (Parent Member)
Photo & Bio will be added.
Mrs. Gillian Reed (Parent Member)
I moved to Heddon with my husband and two boys in 2014. Both my boys now attend Heddon school and they love their time there! I started volunteering in the school a few years ago and have grown to love being part of the school community, so much so I am now doing a college course in Specialist Support for Teaching and Learning (Teaching Assistant). I am a qualified Town Planner and, having previously worked in regeneration and community development, I now work four days a week as a Planner and Project Manager and more recently have been involved in school place planning as part of this role. In my spare time I usually end up doing housework, but for fun I enjoy playing trains, cricket, Mario Kart etc with my boys, and enjoy a good curry whenever possible!
Mrs. Anne Vernon (Co-Opted Member)
Photo & Bio will be added.
Mr. John Walsh (Co-Opted Member)
Photo & Bio will be added.
Our Clerk is Mr. Steve Leigh (Pele Trust)
Notes Photographs will be provided as soon as practicable. Academy Committee members regularly go into School and attend School related events.
If you would like to contact a Academy Committee member please direct your request to the School or Mr. Steve Leigh (Clerk to the Governors) or chat to them at anytime you may meet them.