Welcome to Heddon-on-the-Wall St. Andrew's Church of England Primary School!
We warmly welcome you and your child to our school.
We strongly believe that each child is uniquely made in the image of God with their own strengths, weaknesses, interests and personality. Our core purpose is to ensure that children receive a stimulating and exciting curriculum with opportunities to explore their interests which will enable them to become life-long learners while reaching their full potential.
The school fully embraces the core Christian values which provide the foundation for all our policy and practice meaning we aim to help children develop in all areas to enable them to become happy, well-rounded young people.
We hope that this is the beginning of an exciting, happy and rewarding shared learning journey in which the needs of your child are central. The school will work closely with not just your child but with you and will provide any support when needed.
The school is privileged to work with you and your child at this important time in their lives and just as it takes many hands to build a house it takes many hearts to make a school!
Mr. A. Wheatley
Headteacher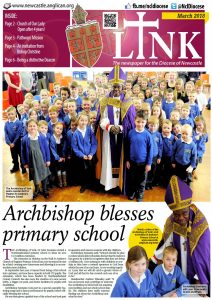 To see what the Archbishop of York had to say about our school please click here 
ARE YOU WORRIED ABOUT YOUR CHILD'S SAFETY? – CLICK HERE
ARE YOU WORRIED ABOUT SOMETHING ONLINE? CLICK THE CEOP BUTTON TO MAKE A REPORT
Check out our section entitled British Values – Click here