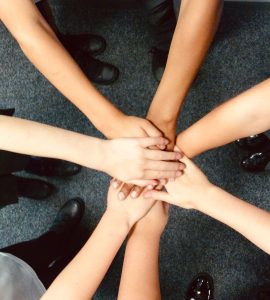 The Special Educational Needs and Disabilities Co-ordinator (SENDCO) is:
Mrs. F. O'Reilly (SENDCO & Mental Health Lead)  send@heddon-school.co.uk
 Mr. A. Wheatley (Deputy SENDCO & Mental Health Lead)    admin@heddon-school.co.uk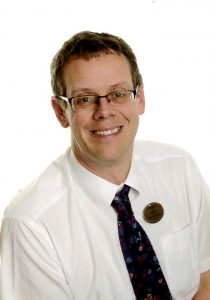 Mrs. J. Walker (THRIVE Practitioner, Mental Health and Pastoral Support) admin@heddon-school.co.uk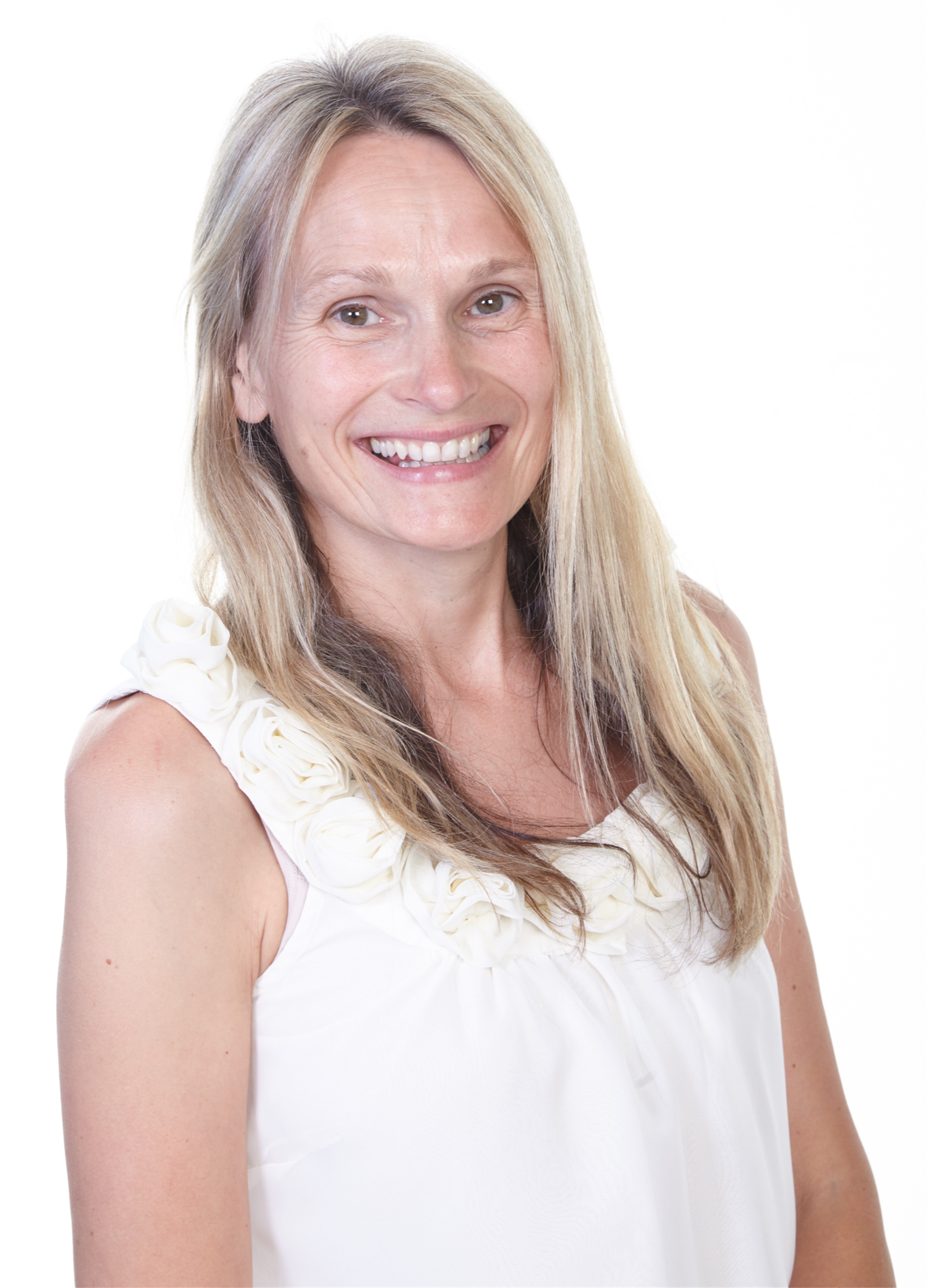 ---
At St. Andrew's we  are committed to operating as an inclusive school and will do all we can to meet the additional needs of learners to ensure they can access the curriculum and make the most of their unique talents and abilities.
Our first response to any students who may be struggling in class is Ordinarily Available Provision (OAP). This strategy ensures a SMART targeted approach is taken in order to maximise student progress. More information can be found at the links below in our SEND Information Report and SEND Policy.
This page will help parents and carers understand the procedures involved in supporting Special Educational Needs.
OFSTED (June 2023) said: 'All pupils access the full curriculum including pupils with SEND' and 'Leaders are determined that pupils with SEND will thrive.'
---
Responses from our most recent Parental Survey (March 2022) from parents of children with SEND: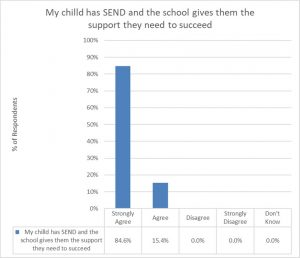 "We love the nurturing ethos of the School – all of the teachers know all of the pupils and all of the pupils know each other. The values of care and kindness are strong."

"I would like to thank you for bringing [

my child's educational need

] to our attention and for all the help we received in having this addressed."

"My child has SEND and receives excellent support at Heddon-on-the-Wall School so that he can progress and achieve his full potential. The teachers and staff at Heddon are excellent and could not be more supportive to both my children. My children are very happy at School because of the quality of the teachers."

"So happy with the support and encouragement teachers give to my children. Thank you!"

"Both of my children are progressing well academically and emotionally. They both love coming to School!"
---
Upper Key Stage Two Health and Wellbeing Survey Results (December 2021)
School  % vs. Northumberland % (Local Authority comparative data in brackets)
82% (66%) of pupils agree that they are important

and special

44% (28%) of boys and 55% (18%) of girls said they

'always' feel good about themselves.

93% (82%) of pupils said they would know who to

speak to and what organisations could help/support them if they were sad, worried, upset or anxious.

82% (70%) of pupils said they feel safe in school, while 0% (6%) said they don't.
---
Pele Trust, Attainment for All Children
Across the Pele Trust we believe that every child has an entitlement to learn, regardless of need. We aim to maximise potential, offering inclusion and equality at all stages of school life, liaising closely together as schools, and with parents, to offer a personalised curriculum and success for all.  
SENDCOs across the Trust work very effectively together meeting regularly to share good practice, plan and to discuss current research. We rigorously assess and monitor the development of all children from their individual starting points to ensure they are making appropriate and expected progress.
We believe that the most successful way to maximise potential of all children is through the successful partnership of staff, parents, children and support agencies. As a parent you have a vital role in supporting your child's school life; home and school working together has been proved to be crucial to success. 
---
What are the arrangements for handling complaints from parents of children with SEND about the provision made at the school? 
In the first instance please contact Mr. A. Wheatley (the Headteacher) providing details of your concerns and who you have already discussed these concerns with.  (admin@heddon-school.co.uk)
If you are not satisfied with the outcome of that consultation then contact our SEND Academy Committee Member, Mrs. L. Henderson.
(Please address concerns in writing to 'Mrs.L. Henderson, SEND Academy Committee Member, Care of the School')
Depending upon the nature of your concern, there are different ways the concern would be taken to a next level. This could involve the school Academy Committee, Pele Trust, Local Authority or other organisations. We will seek support to provide this advice to you. 
SENDCO: Mrs. F. O'Reilly
SEND Academy Committee: Member: Mrs.L. Henderson
Chair of Academy Committee: Mrs. M. Robson
Deputy Chief Executive Officer (Pele Trust) with remit for SEND: Mrs. L. Blain
For your information the Complaints Policy can be found by clicking here.
---
The links below will take you to a number of reports that outline the support for SEND offered at Heddon-on-the Wall St. Andrew's Primary School.
SEND Information Report (September 2023) – Click Here
SEND Policy (September 2023) – Click Here
Supporting Pupils with Medical Conditions – Click Here
Northumberland Ordinarily Available Provision – Click Here
---
Northumberland Local SEND Offer – Click Here
Newcastle Local SEND Offer – Click Here
Durham Local SEND Offer – Click Here