St Andrew's out of School Club.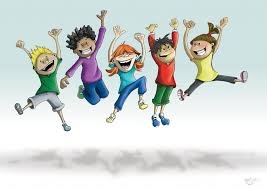 This is where you will find general information regarding our Club.
Get to know the team – Click here
ST ANDREW'S OUT OF SCHOOL CLUB:
Our Before and After School club began on the 11th April 2016.
If you would like to register your child.
Please return the registration form to our School.
Contact us – Click here  
GENERAL INFORMATION.(UPDATED 7/6/16)
The Service will operate from 8 a.m. until 9.00 a.m. and from 3.00 p.m. until 6 p.m. Monday – Friday.
Morning Session (or part thereof) £3.50
Afternoon Session (or part thereof) £10.50
Both sessions (daily charge)  £14.
** NEW'S – Following requests from families **
W.E.F Sept 2016 we will be able to offer a 7.30am start-Please contact us if you are interested.
There will be an additional cost of £1.75 (i.e. morning session from 7.30 a.m. will cost £5.25)
If you have any queries, please do not hesitate to contact either Heidi or Mrs Henderson at School.
On a day to day basis, please use the following e mail address for all correspondence:
Heidi.gthompson@northumberland.gov.uk
Mobile Number 07519101784
The Club is part of our School and is covered by OFSTED inspections procedures.
The running of the club is supervised by senior School staff and Governors.
All staff are qualified.
Families may like to subscribe to our Schools newsletter and follow us on twitter & like us on facebook – Click here