This is where we bring you the odd snippets of School news.
You may also be interested in our webpage -How we communicate with families –Click here
Check out our School Calendar page (whole School events)- Click here
And please look at the class blogs on a regular basis.
You can also follow our twitter account & like us on Facebook.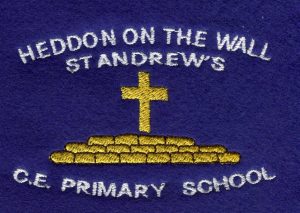 (The date the item is posted is given on the left side)
Snippets –
22nd March 2019
Due to new financial regulations, all external coaching providers MUST be paid in full prior to your child participating.
7th February 2019
Please find the below letters for clubs starting after the February half term
Gary Ives CLICK HERE
Karate CLICK HERE
31st January 2019
Please see the attached letter re our school  becoming a Pele Trust Primary School . CLICK HERE
29th January 2019
Parent Online Safety Presentation – Thursday 14th February 2.30pm
Please CLICK HERE for further information.
24th January 2019
Please find the below information we have received from Belsay Primary.
One of our community has been asked via a telephone call to make a donation to 'the police, care in the community and Belsay School' with a suggested donation of £80-£90. This is not a legitimate call and none of the mentioned bodies would make any request in this way. If you are targeted in this way, please inform Northumbria Police via 101 with as much detail as possible; reference number is 345 24.1.19
Advice from Public Health England.
At this time of year, it is not uncommon for viruses which cause vomiting and diarrhoea to circulate among children (for example norovirus, also known as the 'winter vomiting bug'). If your child develops diarrhoea and or vomiting, it is important that they stay off school until 48 hours after they last vomited or passed diarrhoea to avoid the spread of further infection. As always, please contact your GP or NHS 111 if you are concerned or need further advice on how to manage an illness.
See link below for latest Public Health England Guidance
https://www.gov.uk/government/publications/health-protection-in-schools-and-other-childcare-facilities
FOHS Pamper Night – Friday 29th March – 6pm – 9pm
We would like to invite you to a Friends of Heddon School Pamper evening on Friday 29th March between 6pm and 9pm at the school. Prosecco bar, artisan stone baked pizza van 'Fire and Dough', music by Northern Beat Events, raffle, pamper tombola and lots of nail, hair and beauty technicians as well as masseurs, holistic therapists and vendors selling all kinds of treats for mind, body and soul. A £3 ticket gets you entry plus a goody bag and welcome drink. We would love to invite all the Mums, Sisters, Aunties, Grandmas and best friends to come and be pampered to perfection and in the process help us raise money to improve the outside space in the school and develop a sensory garden. Tickets can be purchased from the School, Dingle Dell and the Three Tuns. All support is very much appreciated.
If any therapists or vendors would be interested in being part of this night also please contact the school office