This is where we bring you the odd snippets of School news.
You may also be interested in our webpage -How we communicate with families –Click here
Check out our School Calendar page (whole School events)- Click here
And please look at the class blogs on a regular basis.
You can also follow our twitter account & like us on Facebook.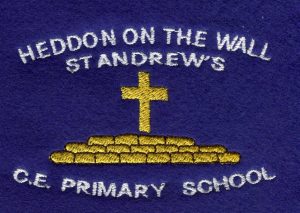 (The date the item is posted is given on the left side)
Snippets –
18th May 2018:
We are currently improving the outdoor environment for the children. We have exciting plans for the playgrounds and have a very keen Gardening Club who are planting, weeding and making the garden areas attractive.
We are very grateful to FRANK'S CARPETS AT WESTERHOPE, who kindly donated a large roll of imitation grass for our 'Fairy Garden'.
Karate, Cricket and Gary Ives after school clubs will finish next week and resume after half term. Please note Gary Ives does not resume until 14th JUNE.
Please find attached application forms for the clubs and a copy of the letter which will be sent out soon with details of a trip to Matfen Woods for Year One:
School will close at the usual time on Friday 25th May for the half term holiday and reopen on Monday 4th June.
Gary Ives Football Club    CLICK HERE
Karate Club    CLICK HERE
Matfen Woods – Year One   CLICK HERE
Cricket Club   CLICK HERE
We hope you will have a lovely, restful half term holiday and that the sun continues to shine.
11th May 2018:
Royal Wedding Celebrations:
Please see letter with details of how we will be celebrating the Royal Wedding of Prince Harry and Meghan Markle.       CLICK HERE
26th March 2018:
Easter Service
Our Easter Service will be held in St. Andrew's Church on Thursday 29th March at 2 p.m.
As always we would be most grateful if anyone who is attending the Service, would be willing to walk up and down to Church with the younger children. Please come to school at 1.30 p.m. if you are able to help in this way. Thank you
School closes for the Easter holidays on Thursday 29th March at 3.15 p.m. and re-opens on Monday 16th April.
Our Holiday Club will be held on 10th, 11th and 12th April from 9 a.m. until 5 p.m. For more details please call at the office or speak to Heidi.
We would like to thank you for all your support during what has been an exciting term with our visit from The Archbishop of York yet a  difficult term due to the inclement weather.
We hope you will have a peaceful Easter and a restful holiday and we look forward to welcoming you back to school for the Summer term.
20th March 2018
CONGRATULATIONS TO OUR YEAR 4 SWIMMERS
Mrs Ziolkowski is very proud of Year 4 as everyone is now able to swim.
Very Well Done.
9th March 2018
Heddon Juniors Football Team Fundraising Initiative:
Newcastle Eagles v Bristol Flyers – Basketball Match – Friday 16th March at 7.30 p.m.
Mrs Batey (Mum of Archie and Dylan) has discounted tickets to sell for the above match.
All profits from the sale of the tickets goes to the funds of Heddon Juniors Football Club.
Adults £8, Children £5, Family Ticket £25
Please see Mrs Batey at school if you are interested in going to this fun event at a discounted price while raising much needed funds for a very worthwhile cause.
5th March 2018
Teacher2Parents – IMPORTANT – As a valuable method of communication, please read to below update to our Texting Service
Please find the attached letter outlining the new additional security verification for our texting service Teachers2Parents. Click Here  (Hard Copies are available from the office).
20th February 2018
Welcome back to school for the second half of the Spring Term. We hope you have had a restful holiday.
Friends of Heddon School Easter Egg Competition:
Children and adults are invited to bring to school a decorated egg for FoHS Easter Egg Decorating Competition. Please ensure all entries are received in school no later than Wednesday 28th March. The winners will be announced at our EASTER SERVICE which will be held in St. Andrew's Church on THURSDAY 29TH MARCH AT 2 P.M.
Unfortunately we have had to cancel our termly service of Holy Communion which was scheduled to take place on Tuesday 27th February  at 2 p.m.
You will be notified of the details for the rescheduled service as soon as possible.
Thursday 1st March – World Book Day
Once again we are celebrating our love of books by dressing up and spending lots of time reading on World Book Day. Please see the attached letter for more details. CLICK HERE
9th February 2018:
Year 4 Multi Sports Festival: Please find the attached letter with regards to the Festival taking place on 21st February. CLICK HERE
6th February 2018:
KARATE CLUB:   Will resume after the half term holiday. Please collect a letter from the office, from Jamie or download a copy from the web site. CLICK HERE
23rd January 2018:
Easter Holiday Club
St Andrew's Out of School Club are proposing to run a Holidays Club in the Easter holidays.
The Club would run for two to three days during  week beginning 10th April.  The cost would be £25 per child per day. The hours would be 9 a.m. until 5 p.m. The children would need to bring a packed lunch.
We would need a minimum of 10 children to make this viable.  If enough parents are interested we may run the Club for the whole week.
If you require any further information, please see Heidi or Suzanne
30 Hours Free Childcare for 3 and 4 year olds!
Find out if you could be entitled to 30 hours of free childcare:  www.childcarechoices.gov.uk