This is where we bring you the odd snippets of School news.
You may also be interested in our webpage -How we communicate with families –Click here
Check out our School Calendar page (whole School events)- Click here
And please look at the class blogs on a regular basis.
You can also follow our twitter account & like us on Facebook.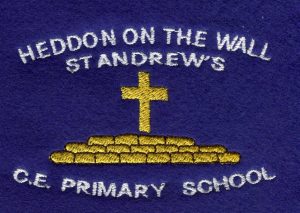 (The date the item is posted is given on the left side )
Snippets
10th January 2020
OPERATION ENCOMPASS WORKSHOP
On Tuesday 11th February 2020  Sarah Donnison, our School Safeguarding Liaison Officer from Northumbria Police will be in School to lead a workshop about friendships, relationships, emotions and rules with the children in Year 4.
She will be available from 8.00am to speak to parents/carers/ children privately about any issues around relationships or Domestic Abuse.
To read the introductory letter please – Click Here
16th October 2019
We delighted to confirm the appointment of Julie Darby as Office Manager who starts work with us on Monday 21st October. Julie has worked for several years at Walbottle Campus and comes with a wealth of experience.
We are also thrilled to confirm the appointment of Mr McDonald who will cover Ms O'Reilly's absence in Year 6 after the October half term holidays. Mr McDonald is an experienced teacher who has worked in schools in both Gateshead and Lowestoft.
We look forward to welcoming Mrs Darby and Mr McDonald to our school team.
to Community School Clothing Scheme, North Tyneside at their base at Cobalt Business Park.
Please bring in any donations from now on until Friday 19th July (the last day of term) Please feel free to leave donations at the office. They will be collected at midday. 
27th June – Music In School
Music Partnership North offer musical instrument tuition at school.  
Pupils are offered the opportunity to take up tuition, with group or individual lessons, on a range of instruments. These lessons take place during the school day or after school. Please contact the school office to learn which instruments are available and the cost of lessons. Advice on hiring or purchasing an instrument can also be arranged through Music Partnership North. Further information about this is available on our website at http://music@northumberland.gov.uk.   
If you require any further guidance on the work of Music Partnership North then please contact the office on 01670 624045.
25th June 2019
Class Arrangements for September 2019.  CLICK HERE
24th June 2019 – Heddon's Got Talent
Please find the attached letter regarding Heddon's Got Talent on Wednesday 17th July CLICK HERE
24th June 2019 – Music & Club Letters for September 2019
If you would like your child to start or continue Music Lessons in September, pls complete the attached consent form CLICK HERE
Please find the below letters for clubs starting at the start of the new academic year
Gary Ives CLICK HERE 
Karate CLICK HERE
Lego CLICK HERE
19th June 2019 – SWIMMING GALA
We are so proud of the fantastic swimmers from Year 4 who took part in the Gala today at Prudhoe Waterworld.
The jangle of medals could be heard loud and clear as the children entered school. As well as many individual achievements, the Relay team won their event and the Whole Team were second placed overall.
Huge Congratulations to you all and a Big Thank You to Mrs Ziolkowski who  takes the children to the baths every week, ensures everything runs smoothly and all children achieve their potential..
5th June 2019
Successful Funding Bid:
We are delighted to inform you that we have been successful in securing funding to improve the outdoor environment from the Sir James Knott Trust.
The Sir James Knott Trust, kindly donate to our school fund every year and we have always used this income to provide extra treats and activities for the children which the school budget cannot provide.
Since the extensive building work took place, the grounds of the school have been in a poor condition with very little to interest and stimulate the children.
We put together plans, quotes and accompanying letters and placed a bid to the Trustees of the Sir James Knott Trust to consider at their meeting in May.
Just before half term we received the wonderful news that the bid had been successful and a cheque for over £14k was included with the letter.
Over the next few weeks, you will see the erection of a magnificent wooden play fort on the field for the benefit of all the children. The completion of the Sensory Garden, a project which up to now has been funded by Friends of Heddon School, a Wildlife Garden and an Allotment with a table, seating, pathways and raised flower/vegetable beds.
We would like to thank everyone who has put in such a lot of time and effort to help with the planning and preparation for this bid and would like to extend out heartfelt thanks to the Trustees of the Sir James Knott Trust.
13th May 2019 – Community Clothing Scheme
One of our parents  will be going to Community School Clothing Scheme, Cobalt Business Park next Friday 17th May with various donations. She is happy to take the contents of our Lost Property Box. 
This is a wonderful charity run by volunteers with hearts of gold. It was started up by Freema Soul Chamber, who saw the need to try to end uniform poverty. People donate their pre-loved school uniforms/ or new / shoes/ PE kits, Games kits, football boots etc and these are available free of charge to anyone who wants / needs it. This started in her back bedroom for the local schools around Cramlington and then expanded rapidly over the past two years and now they have a huge base at Cobalt Business Park. They have expanded into clothing and shoes for babies, children, men and women. They charge very minimal prices for each item- cheaper than charity shops now. 20p, 50p, £1.00, £2.00. 
They have an extensive Nursery Department which stocks almost everything you need for a baby equipment wise and loans all this out to anyone who has a need free of charge. 
 Plus they also take furniture and homeware for people who are fleeing domestic violence and abuse. This is usually a referral service, but at the discretion of the team. There really isn't much they don't take. As long as someone else could use it, then the Scheme will take it. 
It would be wonderful if our school got on board and supported this wonderful charity.  Especially with the end of the school year approaching. 
Look up on their Facebook page for more information or phone Reception for more information. 'Community School Clothing Scheme' 
31st January 2019
Please see the attached letter re our school  becoming a Pele Trust Primary School . CLICK HERE
Advice from Public Health England.
At this time of year, it is not uncommon for viruses which cause vomiting and diarrhoea to circulate among children (for example norovirus, also known as the 'winter vomiting bug'). If your child develops diarrhoea and or vomiting, it is important that they stay off school until 48 hours after they last vomited or passed diarrhoea to avoid the spread of further infection. As always, please contact your GP or NHS 111 if you are concerned or need further advice on how to manage an illness.
See link below for latest Public Health England Guidance
https://www.gov.uk/government/publications/health-protection-in-schools-and-other-childcare-facili