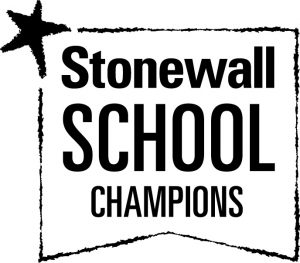 The school is pleased to announce that we are now a Stonewall School Champion following our whole school training session this half term.
The training covered case studies and how to support learners with issues around homophobic, biphobic and transphobic bullying should this ever occur in our school.
There was also a lot of work around robustly challenging and dealing with bullying in general especially in the use of inappropriate language chosen to hurt others.
Stonewall also provided the school with some excellent resources to support this work.
The School would like to thank our trainer, James for the two excellent sessions provided and look forward to continuing to work with Stonewall in the future.