June 2017 –
After School Cricket club will continue after half term.   Click Here for further details.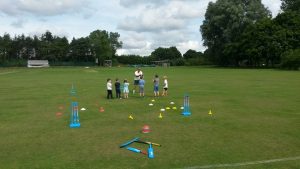 "Originally named Benwell Cricket Club the club is one of the oldest in the North East, formed in the west end of Newcastle in 1868. It has played out of a number of grounds before moving to its present home in the school grounds of Walbottle Campus, Walbottle village in 1998. 
The Club boasts 4 open age senior teams, two that play on Saturdays in the competitive Northumberland & Tyneside Senior League and two mid week teams, one which plays in the Northumberland mid week league and the other which focuses on social cricket. In addition the club is setting about re-invigorating its junior section and has recently formed an Under 9 team. Over summer months these juniors practice during the week and Saturday mornings.
The club is always open to new members, of all ages and abilities. Further details can be found through the club web site: http://benwellandwalbottlecricketclub.co.uk/
Please contact Mr Reed at the Club for further information.
stephenreed71@outlook.com